Commercial Auto Insurance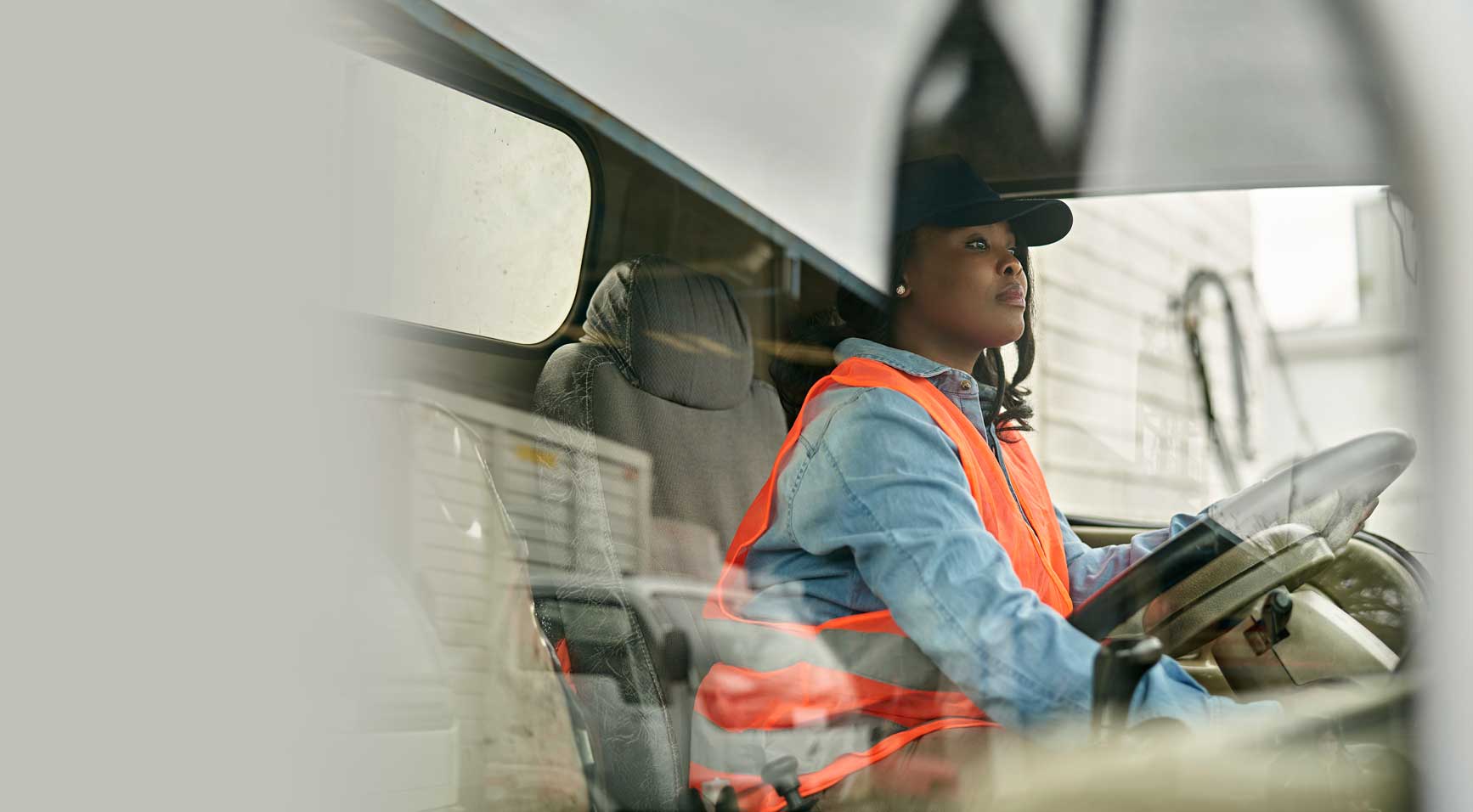 Even if your employees are well trained, driving accidents happen. When a company car or vehicle is involved in an accident and damage and/or injuries occur, your business is liable—but you don't have to spin your wheels searching for a solution. EMC Insurance Companies has more than a century of experience providing businesses with comprehensive commercial auto insurance coverage.
From Point A to Point B and everywhere in between, we prioritize the protection of your business on the road. Blind spots behind the wheel can't always be avoided. Still, our team of industry-leading agents will identify blind spots in your coverage to ensure you aren't hit with unexpected expenses you can't afford.
How does auto insurance for businesses work?
Commercial auto insurance protects your business from financial loss due to an auto accident involving a work vehicle. This includes specialty vehicles operated by employees, such as trucks, vans and utility vehicles used to transport goods and services. Our coverage also includes company-owned cars, often used daily for simple deliveries or traveling to and from various clients or customers.
What is covered under a commercial auto insurance policy?

Collision Insurance: Pays for a loss to your auto or equipment caused by a collision of a covered auto with another object or an overturn of the covered auto
Comprehensive: Pays for a loss caused by glass breakage, hitting a bird or an animal, or falling objects or missiles
Specified causes of loss: Pays for loss to a covered auto or its equipment caused by fire, lightning, explosion, theft, windstorm, hail, earthquake, flood, mischief or vandalism
Towing and labor: Pays for towing and labor costs incurred when a covered private passenger auto is disabled
Supplementary coverages and endorsements include:
Auto medical payments insurance: Provides sources of medical expense reimbursement for policyholders and their passengers injured in auto accidents
No-fault (personal injury) protection: Pays regardless of which party was at fault, guaranteeing you recovery in the event of a loss, where available
Uninsured and underinsured motorists coverage: Recovery for those injured in an accident caused by an at-fault motorist without an adequate amount of bodily injury liability coverage to pay for any or all of the damages
Commercial auto insurance coverage can be expansive depending on your policy, but there are a few critical exclusions to be aware of:

Employee injuries while operating a company vehicle: Hospital bills and lost wages accrued by employees who sustain injuries resulting from a car accident are not covered under commercial auto insurance because both of these expenses should be covered under workers' compensation insurance.
Employee injuries while operating their own vehicle to fulfill work duties: Injuries and property damage inflicted by an employee on the clock but in their own vehicle don't fall under commercial auto insurance coverage.
Injuries or property damage incurred intentionally: Any injuries or damage caused by a vehicle on purpose are not covered.
Personalized Claims Support
Our experienced claims professionals are always ready to respond with local, personalized service, with the goal of resolving all claims quickly, accurately and with as little disruption as possible.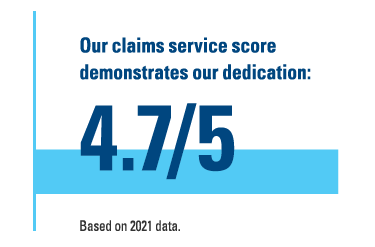 Who is an insured under a commercial auto insurance policy?
As the business owner, you will be a named insured on your commercial auto policy, but anyone with permission to drive company vehicles—i.e. your employees—will be covered as well.
If your business owns a vehicle and/or employees operate the vehicle for tasks like transporting goods, towing equipment or making deliveries, you need commercial auto insurance. If an accident occurs while driving for work, your personal auto coverage won't cover you—auto insurance is an absolutely necessary expense for your business.
In many states, commercial auto insurance coverage is even required for vehicles owned by a business.
With that said, we understand the line between business and personal use is blurry, especially for small businesses. That's why EMC agents are expertly trained to assess your needs and provide a commercial auto insurance policy that works best for your budget and helps you work safely.
How much is commercial auto insurance?
Auto insurance for business typically costs more than personal auto coverage. However, commercial auto insurance protects multiple people and vehicles within your workplace, and often, there are more risks associated with business usage.
Commercial auto insurance costs can vary depending on your industry and the types of vehicles you own. Multiple other factors may come into play, including:
How many vehicles you own and how often they are used
Driving records of those who may operate the vehicle
Type of coverage needed and the policy limits you choose
Claims history
Browse our driver and fleet safety resources to learn how to prevent losses and protect workers. Contact an EMC agent today to receive a personalized commercial auto insurance quote for your business and see if there is an opportunity to cut costs on your coverage.
Count on EMC® for Comprehensive Commercial Auto Insurance Coverage
When you step behind the wheel, we stand behind you, ready to provide the protection your business needs to succeed. You can trust EMC's insurance expertise, backed up by more than 110 years of steering business owners toward policies that work for them. Let us take the wheel on this one.

Find an EMC Agent
Contact a local independent insurance agent and ask about EMC's Commercial Auto Insurance.