CyberSolutions
Almost every business relies on data and computer systems, and when these systems experience an attack, critical information can be lost. The effects of a cyber attack or data breach, including loss of income and expensive litigation, can be long-lasting and financially devastating.
That's why EMC offers CyberSolutions — a robust product that combines cyber liability and data compromise coverages to help your business or organization react to and recover from a cyber-related event.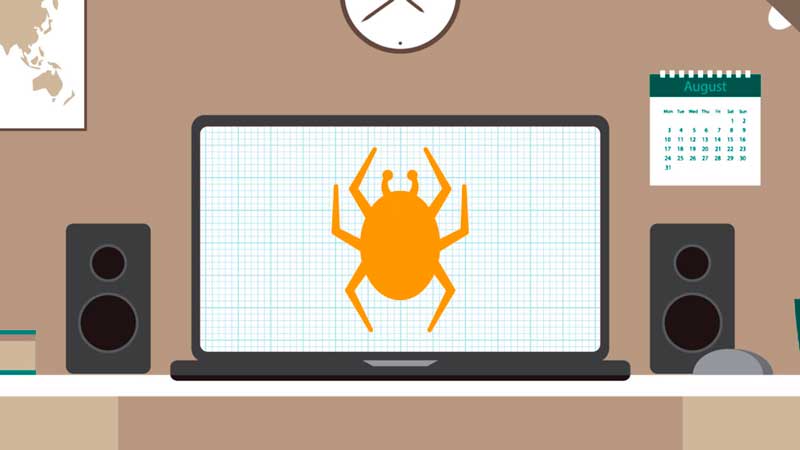 Coverage When You Need It Most
CyberSolutions is available to a wide variety of businesses and organizations — from schools and municipalities to offices, manufacturers and contractors — and covers the costs associated with:
Computer software restoration
Data recovery
Third-party liability protection
Response efforts
Defense and liability
Identity recovery for key individuals within your organization
CyberSolutions offers a variety of limits and deductibles at affordable rates, and can be added easily to your commercial insurance policy. Learn more.
Cyber Security Tools and Resources
Cyber Safety® — Cyber Safety is a tool that scans for vulnerabilities in your web applications and will generate report that details any issues. Training is provided to improve employee security awareness and provide a skills assessment with follow-up training recommendations. With an increasingly complex regulatory landscape, Cyber Safety makes it easier than ever to stay in compliance with customizable security policies.
The Value of CyberSolutions
The following examples show how real companies have been impacted by cyber attacks and data breaches.* CyberSolutions is designed to help cover these expenses.
Cyber Liability
A retail business suffered a virus infection that corrupted data and caused the policyholder's computer system to stop functioning properly, resulting in a loss of income. The policyholder hired an IT firm to remove the virus and reinstall software.
Loss of income and system restoration costs: $22,000
The customers of an insured equipment dealer began to receive strange email messages that appeared to have come from the firm. The firm's owner called an outside IT consultant who investigated and confirmed the policyholder's computer had been infected by a virus. The virus was removed by the IT vendor.
Several weeks later, the dealer received a certified letter from a local lawyer alleging that a former customer of the equipment dealer had been infected by a virus received in an email message sent by the dealer. According to the letter, the former customer had suffered a variety of different kinds of harm related to the virus and had incurred significant cost to have the virus removed.
Total first- and third-party costs: $48,200
A transportation contractor was hacked by a former employee, whose passwords had not been changed upon termination. The policyholder's computer system began to act erratically, crucial software programs were unavailable and large amounts of data appeared to have been deleted. An outside IT firm was hired to recover electronic data and input other records only available in paper form. In addition, the IT firm reinstalled software, reconfigured the policyholder's servers and repaired other damage to the policyholder's computer system. The policyholder also had to replace various pieces of cargo tracking software that had been damaged or destroyed.
Separately, the policyholder suffered a business income over the course of several days while systems issues were being addressed. The policyholder also hired a public relations firm to help it communicate with its customers about the incident.
Total first-party costs: $33,850
Data Compromise and Identity Recovery
Identity thieves used card skimmers at a gas station to steal bank account numbers with PIN codes from 550 customers. The thieves created false debit cards and used the stolen information at ATMs to drain funds from client accounts.
Cost of notification and services: $19,250
An employee of an investment advisor company installed peer-to-peer file sharing software on a company computer. Identity thieves manipulated the peer-to-peer software to access the private investment records of 2,000 clients.
Cost of notification and services: $70,000
A burglar broke into an accountant's office and stole a computer with the tax records of 800 clients. The accountant's clients were in four states, and the owner needed assistance complying with the variances of state notification requirements. Clients were urged to contact their banks and place fraud alerts on their credit files.
Cost of notification and services: $28,000
*Examples provided by The Hartford Steam Boiler Inspection and Insurance Company.
The sample case files provided above are for informational purposes only. They are not intended as predictions of coverage for a claim. The terms and conditions of your insurance policy, including exclusions, in conjunction with state and federal laws, establish coverage. It is important to check your insurance policy for the specific risks that are covered.
Find an EMC Agent
Contact a local independent insurance agent and ask about cyber insurance with EMC.