Business Owners Policy (BOP Insurance)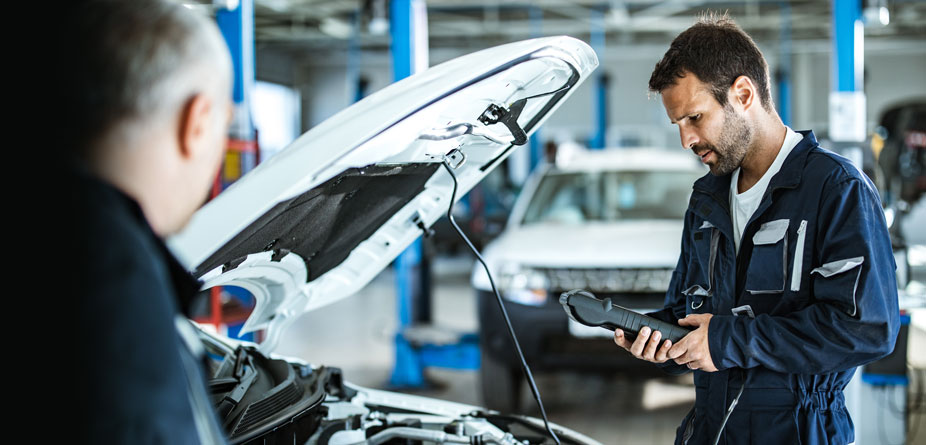 What's the best way to protect your small business? By getting a policy that covers all your bases. It's as simple as BOP.
A business owner's policy—or BOP insurance as it's commonly referred to—is designed to put small business owners' minds at ease by satisfying and simplifying their coverage needs. EMC's BOP is called the EMC Businessowners Program, which offers property and liability insurance alongside specialized coverages to meet the unique needs of your small business. This policy protects you from claims resulting from building damage, theft of business equipment, injury to a customer and more.
Getting the right coverage for a small business insurance policy can be challenging, but it doesn't have to be. With over 110 years of experience serving policyholders and independent agents, you can Count on EMC® for all your small business insurance needs.
What is a Business Owners Policy (BOP)?
Designed with small businesses in mind, BOP insurance combines commercial property insurance and general liability insurance in one convenient policy. Business owners policy insurance is comprehensive enough to ensure your fundamental insurance needs are covered, yet customizable enough to tailor for your individual business.
Insurance for business owners is crucial. The advantage of BOP insurance is that it takes care of both business liability and commercial property components.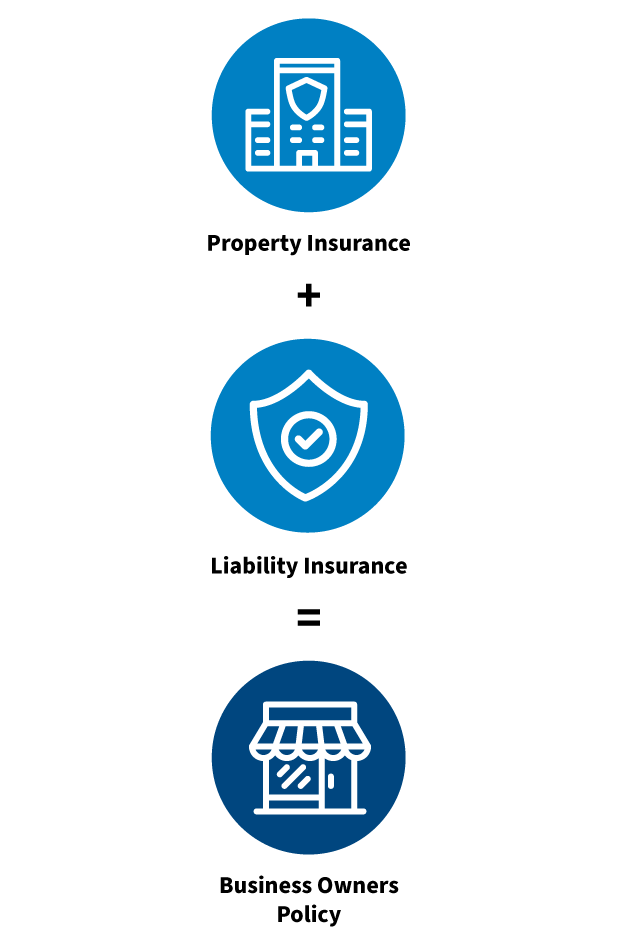 Who Needs a Business Owners Policy?
As a small business owner, a business owners policy can protect your business from a wide array of potential losses. If you have property that can be stolen or damaged, if you operate your business at a physical location, or if it is possible to be sued, you can benefit from a business owners policy.
At EMC, we offer business owners policy insurance for hundreds of small business classes, including:
Retail
Personal care services
Professional offices
Health care offices
Auto repair shops
Restaurants
And more
What is Covered in a Business Owners Policy?
Business owner's policy insurance covers the basic components covered by commercial property, commercial liability insurance and business liability insurance.
To avoid the financial responsibility of potential damages and losses, policies like BOP insurance are tailored to cover risks like fire damage, bodily injury, damage to other people's property or advertising or personal injury.
Commercial Property Insurance Coverage
Commercial property insurance coverage protects your assets such as:
Your building and its contents, including equipment, inventory and furniture
Loss of revenue resulting from a claim
Outdoor property, such as signage or fencing
When the unthinkable happens, like a fire or severe weather, business owners can rest assured that their property inside and outside is protected.
Business Liability Insurance Coverage
General liability helps protect your business from accidents such as:
Bodily injury caused by your employees, products, or services
Damage you cause to property of others
Defense and court costs in the event of a lawsuit
Personalized Claims Support

Our experienced claims professionals are always ready to respond with local, personalized service, with the goal of resolving all claims quickly, accurately and with as little disruption as possible.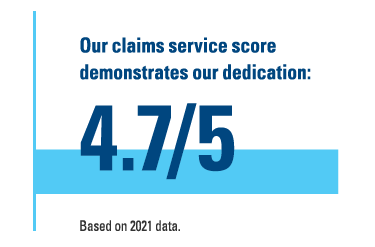 What is Not Covered Under BOP Insurance?
As a leader in providing insurance for business owners, EMC offers a wide range of products to protect your business from the unexpected. In addition to a business owners policy for property and liability coverage, these additional products are great options to consider to customize your insurance protection:
Cyber liability insurance — EMC's CyberSolutions coverage provides cyber liability and data compromise insurance for small businesses to help them react to and recover from a cyber-related event
Workers' compensation coverage — Workers' compensation is a type of insurance that provides employees compensation for injuries or disabilities sustained as a result of their job. When you add EMC workers' compensation to your BOP policy, your business will benefit from a variety of included services that help you manage medical costs and return employees back to work quickly and safely after injuries.
Commercial auto insurance — This insurance protects businesses from financial loss due to an auto accident, including damage caused by collision and towing and labor
Errors & omissions insurance — Also known as professional liability insurance or E&O insurance, this type of insurance helps cover the cost of legal services in the event of a lawsuit claiming that your business made a mistake, completed inadequate work or was negligent
Umbrella Insurance — This insurance offers your small business additional security in the event of a catastrophic liability claim that would otherwise exceed your coverage limits
If you are interested in a quote, contact an EMC agent today.

How Much is a Business Owners Policy?
The cost of business owners policy insurance varies based on factors including:
The business industry
Years in business
Amount of coverage needed
The size and value of your property
The location of your business
Safety and Loss Control Resources for Small Businesses
As a small business owner, you wear many hats. And we know that sometimes safety isn't always top of mind. At EMC, our experienced loss control professionals are ready to give you suggestions and solutions that can lessen your risks, including:
Slip and Fall Prevention to help you develop a proactive approach to reducing these accidents. We also offer many online resources to help prevent slips and falls—a leading cause of customer injury.
Hazard Control Assessments to identify hazards that pose the greatest potential safety risks to your business and property. We then recommend viable solutions to control or reduce these risks.
Online Safety Training to give your employees convenient access to short training segments. You can register, assign training and track your employees' training progress through our easy-to-use online training system.
Safety Program Templates for Small Businesses to keep your business safe and in compliance with various regulations.
Visit the Loss Control page to learn more and access our extensive collection of online safety resources.
Count on EMC to Protect Your Business with BOP Insurance
A part of EMC's mission is to improve lives by providing trusted financial protection to our policyholders. Business owners can Count on EMC to protect their assets while also taking financial responsibility for potential liabilities. Our agents focus on finding and managing the right coverage so that you can focus on your business.
Find an EMC Agent
Contact a local independent insurance agent and ask about EMC's BOP Insurance.