Diversity, Equity and Inclusion (DEI)
EMC is a great company because of diversity. We are stronger because of the different experiences, talents and gifts we each bring to our work every day. That's why we're committed to creating and sustaining an inclusive environment that brings diversity into EMC.
We want to show that we care and celebrate those differences because they make us better. When we create an environment where everyone feels respected and included, and where new ideas are encouraged and celebrated, we will drive innovation and success together.
DEI Vision of Success
We are a company of choice because we embrace diversity, equity and inclusion (DEI) in everything we do; creating a culture where all team members feel valued, respected and empowered, resulting in high performing teams who deliver exceptional products and services.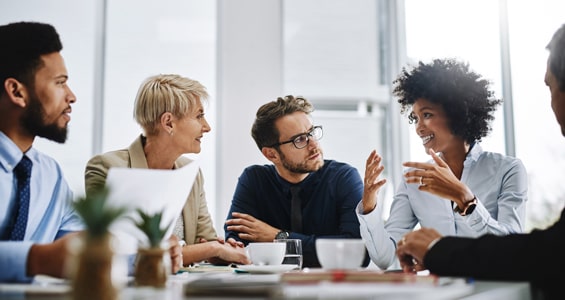 Celebrating DEI in Our Communities
EMC supports more than 200 nonprofit organizations to improve the communities where our team members live and work. This includes many DEI sponsorships in the following categories: women, LGBTQ+, cultural groups, disability and mental health. Sponsored events include the Women Lead Change conference, I'll Make Me a World Iowa African American Festival, the Latino Heritage Festival, the Please Pass the Love Mental Health Conference and more.