Loss Control Insights for Schools
Keep Your Building Safe With 24/7 IoT Sensors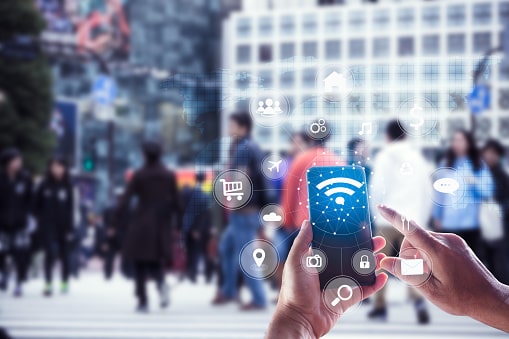 EMC Insurance Companies partnered with HSB to offer a building and equipment monitoring service that helps protect your school. Sensor Systems by HSB monitors your facility 24/7 and alerts you at the first signs of trouble.
The system, which functions as a shared-cost monitoring service, is now available to school policyholders across the country. EMC piloted the program from July 2018-July 2020. During the pilot, Risk Improvement distributed devices to 14 school districts in four states.
"The pilot resulted in early detection of 35 refrigeration unit failures and 3 cases of water leaks," Chad Veach, Assistant VP – Risk Improvement Innovation, explains. "Not only did the alerts give the schools the ability to respond quickly but by avoiding the loss they also avoided paying a deductible."
Disruption Prevention
Systems failures can disrupt your operations during off-hours when your building is empty. For example, a refrigeration failure can lead to costly food spoilage while water intrusion can cause major building and contents damage.
And there's more at stake than just your physical building or overhead costs. Damage could cause an interruption in service, impacting the students and faculty members who depend on you. Sensor Systems by HSB helps prevent these incidents.
How It Works
Specially-designed sensors are placed in strategic locations (e.g., in refrigerators, near boilers, or on exterior doors) to monitor your facility. These sensors never sleep—they are always on the lookout for the presence of water, freezing temperatures, high humidity, rising temperatures and more.
The sensors communicate through a cellular gateway, not your Wi-Fi, so when a potential problem is detected, an alert will be sent directly to your designated contact person via email, text or phone call. This gives you time to fix the condition and minimize damage, saving you time, money and inconvenience.
Benefits of Building Sensors
In addition to peace of mind, Sensor Systems by HSB offers a multitude of benefits, including:
Easy installation—Your sensor kit comes with an easy installation guide that walks you through the entire process so there's no need for an electrician or plumber.
Multilayer security—Sensors communicate through a cellular gateway which provides encrypted data exchange and secure messaging. The gateway and sensors are separate from your network, so your systems remain secure and their performance is unaffected.
Secure cloud-based portal—The online portal provides in-depth sensor data and powerful analytics tools.
Energy savings—The ability to track temperatures lets you find opportunities to adjust temperature settings to optimize energy costs.
Enroll Now
EMC Policyholders get preferred pricing on leasing sensor equipment. In fact, the cost is less than the typical property deductible. Log in to Commercial Policyholder Access and click the "Building Sensors" button on the main page. Need help? Call EMC's IT Support team at 877-249-0581.
For more information on Sensor Systems by HSB, check out this FAQ document.