Loss Control Insights for Schools
Are Your Bleachers Safe?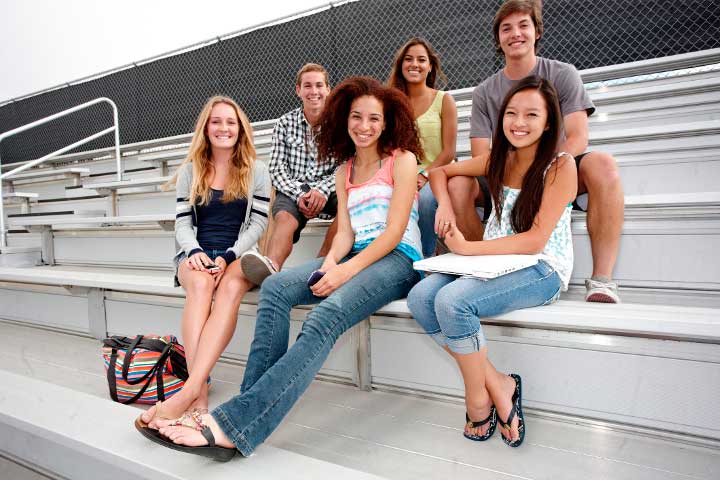 Schools have a lot to think about when it comes to the safety of their students, staff and the public. From security issues, staff injuries and everything in between, it's easy to overlook hazards such as bleachers. If your school is like most, your bleachers are probably used frequently for events, concerts or assemblies. When was the last time you stopped to consider the condition of your bleachers? Do you know when they were constructed? When was the last time they were inspected? It's important to know the answers to these questions and to take the proper precautions to help prevent bleacher injuries.
Most bleacher-related injuries occur when someone falls off the bleachers due to inadequate guardrails or when bleachers collapse due to design flaws, installation issues or lack of maintenance. Here are some guidelines to help prevent these injuries.
Guidelines for Safe Bleachers
The U.S. Consumer Product Safety Commission (CPSC) has a compiled a list of recommended guidelines to help prevent falls from bleachers. To help ensure your bleachers are safe follow these rules.
All bleachers over 30 inches tall need to have adequate guardrails; the top surface of the guardrail should be at least 42 inches above the footboard, seatboard or aisle
When bleachers are set up against a wall that meets the standard for the guardrail height, make sure the space between the bleacher and a wall is no larger than 4 inches
Guardrails should have adequate fencing that prevents a 4-inch sphere from passing between openings
Stairs and aisles should have non-skid surfaces
Ensure there are handrails to assist people climbing up or down bleacher stairs
Make sure you know the maximum amount of people the bleachers can safely handle; check with the manufacturer, a local building inspector or your fire department to determine the occupancy limit
Inspecting Your Bleachers
The CPSC recommends that bleachers be inspected by your staff at least quarterly, and every two years by a licensed design professional. During the quarterly inspection, you should:
Inspect end caps to make sure they are in place and secure
Ensure that guardrails and handrails are secure and damage-free
Check that all footboards are in place
Look for structural damage such as cracks, rust, wood rot or missing fittings or fasteners
Look for any tripping hazards, protrusions or sharp edges on the seats or walking surfaces
Inspect all supports for damage
If you notice any problems during the inspection, arrange for a contractor to make the repair as soon as possible. Find a contractor who has experience with bleacher repair and ask for proof of general liability insurance. Nobody should be allowed on the bleachers until the repair can be made. Be sure to keep a written record of all inspections and repairs.
Find More Online
For more information on bleacher safety guidelines, check out these resources.
Guidelines for Retrofitting Bleachers
Standard for Bleachers, Folding and Telescopic Seating, and Grandstands