Loss Control Insights for Schools
New Safe Sports Act May Mean Changes For Your District's Policies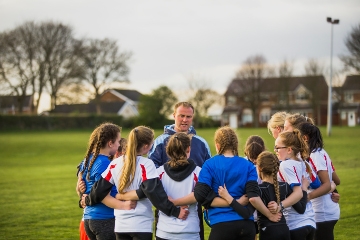 In the wake of the USA Gymnastics sexual abuse tragedy, the Protecting Young Victims from Sexual Abuse and Safe Sport Authorization Act of 2017 (Safe Sport Act) was signed into law in February of 2018. This new federal law aims to improve protections for young athletes by ensuring strong sexual-abuse prevention policies and training, and by making it easier for victims to report abuse. While this law primarily applies to national governing bodies such as USA Gymnastics, depending on the nature your district's school-sponsored sports, you may also be required to comply with this new legislation.

Are school-sponsored sports affected by this new law?
This law applies to schools if they participate in interstate competition. This means full compliance is mandatory for schools that have student-athletes crossing state lines to compete. However, even if your student-athletes don't participate in interstate competition, you may still be required to comply with some parts of the law.
How does the Act impact schools that do not participate in interstate competitions?
The law doesn't make it entirely clear what, if anything, schools who don't participate in interstate competitions need to do to comply with the law. It does imply that all youth sports organizations may need to comply with the Safe Sports Act's "indirect standard of care." This means all schools with sports of any kind may need to take reasonable steps to protect student-athletes. While the law doesn't explicitly outline what reasonable steps schools should take, we recommend the following:
Create a written child abuse prevention policy
Set up a reporting system so coaches and athletes can report any suspicions of abuse
Provide effective abuse prevention training to all coaches
My school has student-athletes that participate in interstate sporting events. What are our district's obligations under this new law?
Amateur sports organizations, which participate in an interstate or international athletic competition and whose membership includes any adult who is in regular contact with a student-athlete, must:
Comply with the reporting requirements of the Victims of Child Abuse Act
Establish reasonable procedures to limit one-on-one interactions between student-athletes and adult coaches
Offer and provide consistent training to adult coaches
Prohibit retaliation against anybody who reports suspected abuse
What are the training requirements?
The training should help coaches proactively recognize and understand suspicious behaviors, specifically the "grooming" process of sex offenders. The grooming process is often predictable. First, an abuser gains one-on-one access to a child, then he or she gradually introduces sexual interaction while attempting to keep the child silent. Coaches need to understand the grooming process, how it works and the appropriate actions to take if they suspect grooming is occurring. The Safe Sport Act requires coaches to immediately (within a 24-hour period) report suspicions of abuse to the US Center for Safe Sport and your local law enforcement agencies.
Who is considered an athlete under this law? Does it cover extracurricular activities such as debate or band that participate in interstate competitions?
Based on definitions used in previous laws, it appears that the Safe Sport Act only applies to sports, athletics, student-athletes and coaches.
Where should I go if I have more questions?
First, you should consult your district's legal counsel. For additional information, check out these resources.