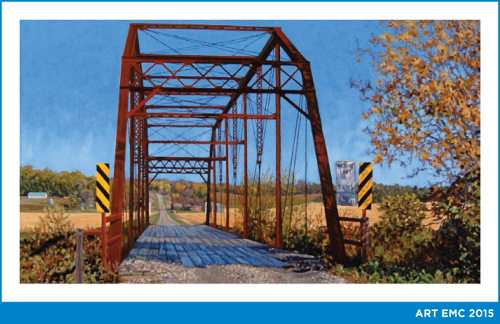 Art EMC
Art EMC, a project initiated by the EMC Art Committee in 2005, directly supports the visual arts and involves EMC employees in the art selection process. Iowa artists submit artwork for consideration of inclusion in our virtual art gallery and purchase as part of EMC's permanent art collection. EMC employees take part in the selection process by voting through an online preference poll.  
Virtual Art Gallery
The selected artwork of all winning artists from past Art EMC competitions can be viewed in our Virtual Art Gallery. The gallery also includes artist biographies and contact information for those interested in purchasing artwork.
Contact Information
For more information about Art EMC, contact ArtEMC@EMCIns.com, 515-345-7884.